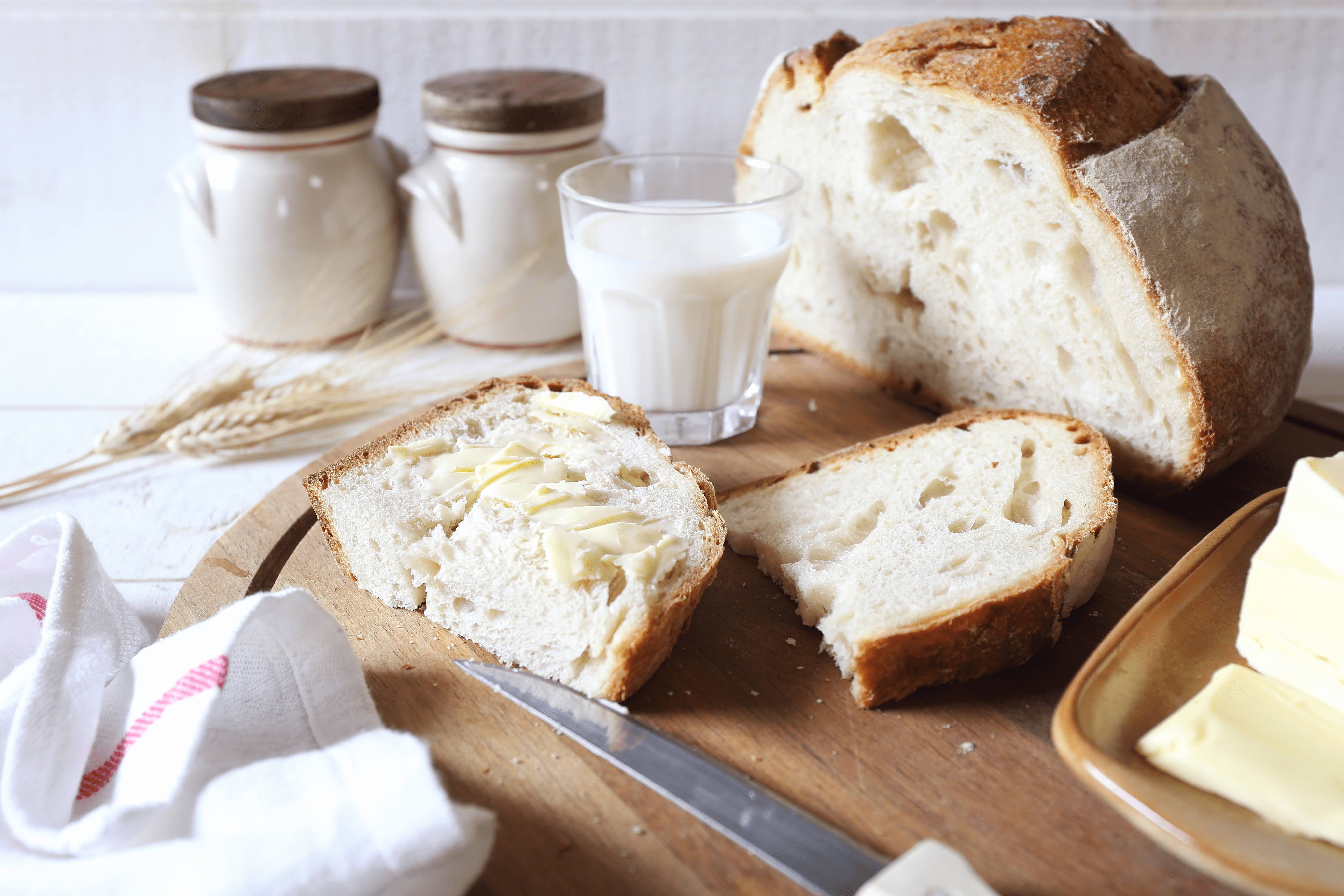 15 May

Opportunity in Asia Pacific bakery: The rise of sourdough

Food trends come and go. Bakery products are no exception – evolving from conventional croissant and donut to sourdough cronuts.

According to Euromonitor, the consumption of breads in APAC* increased from 8.5 million tonnes in 2017 to 9.2 million tonnes in 2021. This can be attributed to the rising disposable income, rapid urbanization, and demand for convenient food products due to increasingly hectic lifestyle. Market size of breads is expected to continue growing to reach 10.3 million tonnes in 2027.

While soft, sweet breads remained the dominant local preferences across the region, APAC consumers are increasingly health-conscious and more aware of the importance of food in improving their wellbeing. Coupled with influences from Western-style food, there is a growing demand for artisan breads such as sourdough loaves.

In a recent study commissioned by Lesaffre Singapore, 1 in 5 Singaporeans consumed sourdough breads in the past 3 months1, making it more popular than other healthier choice options including low GI, gluten-free and organic breads.

Industrial bakeries are also quick to tap on the sourdough trend. The number of packaged sourdough breads in APAC* recorded by Innova tripled in 2022 as compared to 2017. Although demand is driven by matured markets – Australia and Japan, it is also gradually gaining presence in other countries, such as Singapore.

So, what is driving the sourdough trend and what is the appeal of this artisan bread?
Positive image
Asian consumers have plenty of food options and bread is a popular choice for breakfast and snacking occasions1,2 here. From savoury buns to sweet bread rolls, the choices are countless. However, consumers are gradually moving towards heathier eating due to efforts from government campaigns and promotions by food companies.
According to Mintel, natural ingredients is the most important factor to APAC consumers when shopping for food. When it comes to artisan breads, Lesaffre found that 1 in 2 sourdough consumers in Singapore and Thailand eat sourdough bread because it is heathier than other breads, and almost half think that it is more natural1,2.
Lesaffre found that in Singapore, sourdough consumers closely associate sourdough with a natural fermentation process, a better quality bread, gives bread a specific taste and a richer aroma, uses only natural ingredients and is a premium product1. In addition, sourdough consumers in Thailand also perceived sourdough as being more nutritious than normal bread, is lower in gluten, contributes to the reduction of glycaemic peak, releases minerals for better absorption by our body and is a bread worth paying for2.
To entice consumers, more bakeries are seen balancing health and indulgence by offering healthier, more natural breads in popular or trendy flavours, such as chocolate chips sourdough loaf.
Café hopping culture
Millennials in APAC grew up in a globalised world and are more exposed to Western culture. This led to the rise of café hopping culture in the region where APAC consumers are exposed to artisan breads as sourdough are frequently sold at cafés to pair with coffee, tea or hot creamy soup.
Despite a dip between 2020 and 2021 due to the pandemic, sales through cafés in APAC is expected to recover in 2022 with a strong growth of 15% compared to the previous year, according to Euromonitor.
In addition, sourdough's hype during the pandemic also helped to raise awareness of the artisan bread. Some specialised artisan bakeries or homebased bakeshops were also born as a result of their success during the COVID years. The same survey commissioned by Lesaffre also found that specialty stores such as artisan bakeries and cafés are the main channels for purchase of sourdough breads in Singapore as they are perceived to be of better quality1.
Nonetheless, supermarkets and hypermarkets remained a key channel for both normal and sourdough breads due to its extensive network1,2. Because of this, several café brands were seen expanding their sourdough breads into selected premium supermarkets in packaged format to reach out to a broader group of consumers.
Preference for sourdough breads
If given a choice, majority of the consumers in Singapore and Thailand will go for sourdough breads that are soft and/or fluffy1,2. This is not surprising as soft breads are widespread and familiar to Asian consumers. Crusty and chewy textures are much more accepted by sourdough consumers in Singapore compared to non-sourdough consumers1, while sourdough consumers in Thailand like crusty and dense textures as well2.
In terms of flavour, milky/butter, wheaty/cereal, and sweet/honey are the top 3 most preferred by consumers in Singapore and Thailand1,2. On the other hand, fermented/alcohol/yeast flavour is least preferred by Singapore consumers1, and sour/acidic taste is least popular among Thai consumers2.
Bakeries may consider a soft and fluffy sourdough bread with a milky/buttery or sweet/honey flavour to attract a wider group of consumers and to entice non sourdough consumers to convert.
Adapting to existing bread recipes with LivendoⓇ
In a study done by Food Industry Asia, companies in Singapore, Malaysia and Thailand indicated that they are motivated to reformulate products to meet consumer demand and improve public health. However, they faced challenges such as maintaining taste, consumer acceptability, technical knowledge (in Singapore and Malaysia), and sourcing ingredients (in Thailand).
Our LivendoⓇ sourdough range has been developed using natural fermentation properties of selected yeast and bacteria strains as observed in nature. Thanks to science and decades of expertise, our clients can enjoy all the natural benefits of sourdoughs to bake their bread, while keeping control of process and reducing time and risks. At Lesaffre, we also offer tailored solutions to meet customers' specific needs, co-create innovative breads with our clients and help them launch breakthrough innovation quicker.
In addition, our Baking Center™ is staffed with knowledgeable, skilled bakers, as well as food scientists who are always on hand to support in the areas of: product and process development, technical assistance, formulation, sensory analysis, and training.
Future of sourdough
So what does the future look like for sourdough here in APAC? We believe there's plenty of room for the sourdough market to grow. Improving the depth of knowledge about sourdough bread will help to drive consumption even among existing sourdough consumers. In Thailand, almost 9 in 10 consumers said they will consider trying and/or eating sourdough bread more often if they can learn more about it2. This also ties in with more curiosity associated with sourdough bread than normal bread among Thai consumers2. In Singapore, curiosity, interest and joy are expressed with sourdough breads1.
To drive demand, manufacturers can consider incorporating sourdough in their products to make them stand out while educating consumers with the benefits of sourdough. Furthermore, there is plenty of potential to use sourdough in Asian bread products such as min jiang kueh, youtiao, pandesal, banh mi and more to create unique visual and flavour signatures. This simply means creating a whole new appeal for bread products people already love.
Reach out to your local distributor or visit us at lesaffre.co.id for more information.
Stay up to date with insights on the latest consumer food trends, technical articles, and more!  Follow us on Facebook, Instagram and LinkedIn.
Sources:
*APAC: Bangladesh, China, Hong Kong, India, Indonesia, Japan, Malaysia, Myanmar, Nepal, Philippines, Singapore, South Korea, Sri Lanka, Taiwan, Thailand, Vietnam, Australia, New Zealand
1Acorn Marketing & Research Consultants: Sourdough consumer study in Singapore (Commissioned by Lesaffre Singapore) conducted between Jul-Aug 2022 for N=301 bread consumers in Singapore.
2Acorn Marketing & Research Consultants: Sourdough consumer study in Thailand (Commissioned by Lesaffre Singapore) conducted between Aug-Sep 2022 for N=300 bread consumers in Bangkok city.
Discover more latest trends