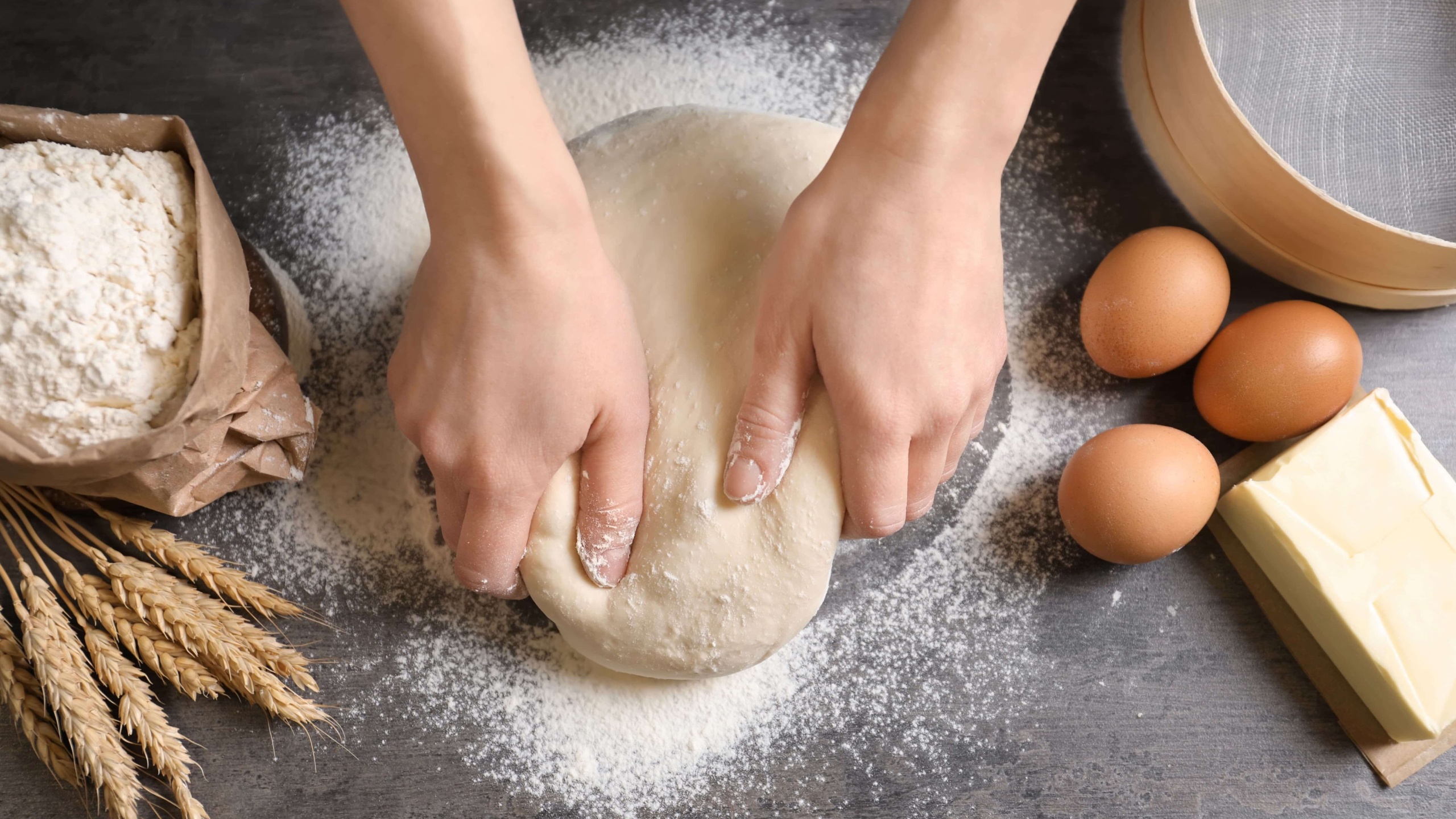 21 Apr

Bake Your Stress Away

You likely have pleasant associations with the aromas of warm, freshly baked breads. After all, baked goods have wonderful connotations with comfort and coziness for many. But did you know that the act of baking itself can help you relieve stress?

Research from Mintel reveals that 4 out of every 5 consumers in APAC* experience some form of stress in their daily lives. Among the top five coping methods for this group are indulging in comfort foods, or turning to hands-on activities like cooking and crafting*.

This became apparent during the quarantine periods in 2020, when people across APAC filled their time confined at home with cooking, baking and replicating popular restaurant dishes.
What Makes Baking Such a Popular De-stresser?
Baking is not a cure for stress or mental health issues, but it can help with improving mood and lifting spirits. Here are some reasons why the act of baking can be soothing for you.
When Stressed, People Find Comfort in Things They Can Control
Feelings of anxiety are usually triggered by circumstances you can't change, whether it's a problem at work or a global issue like the pandemic.
The clear, direct and repetitive motions of baking can help you feel more centered and in charge of your environment. Measuring sugar and flour, preparing eggs and whipping cream according to a structured and familiar recipe can provide a feeling of composure.
Small Creative Tasks Add Cheer to the Mundane Routine of Daily Life
Life can get overwhelming while juggling the responsibilities of work and home. At the same time, starting a new hobby to break the routine can demand a lot of commitment. But if you already know your way around a kitchen, you can quickly adapt new techniques or recipes to spice up your repertoire.
Taking some time away from errands to bake some special treats for family, friends and yourself can have a therapeutic effect. Make a small effort to share the simple joy of baked goods with loved ones, and see how this boosts your mood!
Personal Growth and Feelings of Accomplishment
Nothing beats the sense of fulfillment when pulling out a fresh handmade loaf of bread from the oven.
Learning a new skill or mastering a complex recipe can help you feel accomplished in ways that are different from professional achievements. Your baking creations may be much smaller in scale but are no less rewarding.
Baking also provides an avenue for self-expression — experimenting with flavours, fillings and doughs are deeply enriching activities.
The Connection between Senses and Emotions
The baking process is gratifying to all five senses. A single loaf of bread engages your senses with its golden brown appearance, fresh aroma, crackling crust, fluffy crumbs and buttery flavour.
Baking and enjoying a homemade loaf is truly an experience to savour. It helps many people feel more grounded and comforted when they are anxious or busy.
Give Stress-Relief Baking a Try With Saf-instant® Yeast
Saf-instant® is our range of instant dry yeast that makes life easier for those who love baking bread, and allows for better fermentation power and optimal bread quality. This yeast is also very convenient for bakers. It can be stored at room temperature and requires no rehydration, which means you can add the yeast directly to your flour before mixing.
To learn more about Saf-instant® and find the right yeast type for your next baking session, visit us at saf-instant.asia.
Stay up to date with insights on the latest consumer food trends and more! Follow us on Facebook, Instagram and LinkedIn.
*Mintel The Holistic Consumer Survey, September 2021. "Consumer stress levels" and "How consumers manage stress".
*APAC: Australia, Indonesia, Japan, Malaysia, New Zealand, Philippines, Singapore, S Korea, Thailand, Vietnam
Discover more latest trends